Welcome to the Highness World
Established in 1997, Highness is regarded as one of the most distinguished company in Qatar and in the region. We are highly recognized for our affluent and impressive portfolio in interior design, architecture and build industries; encompassing classic, contemporary, modern, postmodern and Islamic architectural design styles.
Our Purpose
To add value to the society for a better lifestyle.
Our Vision
To lead in every industry we undertake.
Our Mission
Thrive for sustainable value creation for the company's
stakeholders through an efficient infrastructure based
on innovation, technology, efficiency, specialization, and
positive work culture aiming for excellence
We strive to achieve this through:
Enhancing customer satisfaction, thereby improving customer base and overall profitability
Adopting proper management systems & techniques and people management schemes to provide quality, timely and reliable service
To enhance clients' value through a combination of experience, people, latest technologies and technical expertise
Continual improvement in our operations and in Quality Management System
Complying to all legal, statutory and regulatory requirements
Our Membership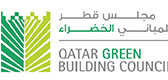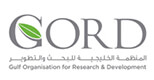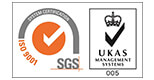 Our Accomplishments
1031
Public Buildings & Residential
A Message from the Chairwoman
Highness Architecture Engineering and Interior is a genuine leader & a prominent name within the fields of architecture & interior design, specializing in five star hotels, public buildings, private residences & palaces. Our aim as a company is to deliver creative & authentic designs to our clients, while ensuring that we utilize the best standards & practices within our fields. In 2000, we further expanded our geographical representation to cover the Middle East region & Europe, delivering Highness's design concepts in harmony with the local environmental requirements & exceeding our clients' expectations. Since our expansion, we have successfully garnered mass recognition within our markets and we hope to further extend our reach by accruing worldwide clientele through our excellence, distinctive and innovative designs, and high quality standards. The Highness family consists of skilled personnel with a dedicated team of award-winning designers, that use the latest state-of-the-art software & methods to create inspiring designs that are perfectly in harmony with the local environment. We approach each project with the client in mind throughout the entire experience of designing, up to the very last moment of delivery, to ensure each of our projects are personalized & finely attuned to the needs of the client. At Highness Architecture Engineering and Interior, we cater our transcendent designs to make your spaces a reality, because your satisfaction is in the essence of everything we do
Architect Sumaia Hamcho